Corvette Mike Vietro has been the Leader of the Pack for over 35 years (est. 1982). Over that time Corvette Mike has earned a reputation of unsurpassed integrity, and expertise while becoming one of the world's leading sports car dealers. Dealing in Corvettes, American Muscle cars, Ferrari, Porsche and Jaguar among others Corvette Mike is your one stop for your collection and sports car needs.
The company was founded by the "Corvette" Mike Vietro, who fell in love with Corvettes as a teenager pumping gas in the Boston suburb of Everett, Massachusetts. Mike settled in Southern California after serving a term in the U.S. Marine Corp. in the mid-1970's.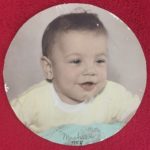 Mike is one of the nation's most quoted Corvette authorities and is a much sought-after speaker. He has been featured in more than 20 magazines and newspaper articles, including Road & Track, Autoweek, Motor Trend, Primedia's Vette and Corvette Fever, as well as several Corvette videos, such as Speedvision's Classics network and Meguire's broadcast network. He has been on television, radio and in print interviews for the last 20 years. Every June in Bloomington, Illinois, Mike instructs the advanced "How to buy a Corvette" and he sits on the "Future of Hobby" panel.