Boston
Of course, one of the most famous groups to come out of Boston is the group Boston. Just about every song on their first album (named, of course, "Boston") was a hit.
That first album, put out in 1976, became a huge seller with over 16 million copies sold. The band's style of powerful rock music altered the direction of music.
Boston's songs "More than a Feeling", "Amanda" and "Don't Look Back" are popular on classic radio stations even today.
Aerosmith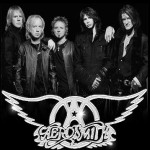 One of the most famous bands of the 1970s and 1980s, Aerosmith began its career in the streets of Boston, later moving on to world-wide fame.
Their first album came out in 1973, the self-titled Aerosmith. The album was a huge success, going double platinum. The band had many ups and downs – going up due to their incredibly popular music, and going down as drug addictions caused problems as severe as on-stage collapses.
Aerosmith has earned a place in the Rock and Roll Hall of Fame, and their music has become truly timeless. Some of their most popular songs include "Dream On" and "Walk This Way"
James Taylor
James Taylor is an American singer-songwriter and guitarist born in Lenox, Massachusetts. A five-time Grammy Award winner, Taylor was inducted into the Rock & Roll Hall of Fame in 2000.
The Cars
The Cars are an American rock band that emerged from the early New Wave music scene in the late 1970s. The band consisted of lead singer and rhythm guitarist Ric Ocasek, lead singer and bassist Benjamin Orr, guitarist Elliot Easton, keyboardist Greg Hawkes and drummer David Robinson. The band originated from Boston, Massachusetts, and were signed to Elektra Records in 1977.
Donna Summer
Donna Summer was an American singer/songwriter who gained prominence during the disco era of the 1970s. Summer was a five time Grammy winner and was the first artist to have three consecutive double albums reach number one on the US Billboard chart. She also charted four number-one singles in the US within a thirteen-month period and has sold and estimated more than 130 million albums and singles worldwide. She passed away in 2012.
The J. Geils Band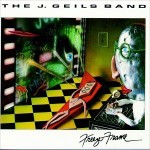 The J. Geils Band was an American rock band formed in 1967 in Worcester, Massachusetts, best known for its 1981 single, "Centerfold" which charted #1 in the U.S. in early 1982. The band played R&B-influenced blues-rock in the 1970s before moving towards a more pop-influenced sound in the 1980s. Since its initial break-up in 1985, the band has reunited several times.